Mega Manila Scenery for Microsoft Flight Simulator 2020 (MSFS)
Transform your Manila like never before! Experience the Manila feeling when arriving or flying over Manila and RPLL Airport.
Scenery Description
Mega Manila is one of our best hand made city scenery to date, crafted with passion for MSFS. It is packed with hundreds of custom hand made objects tailored carefully to represent Metro Manila as real as possible.
Metropolitan Manila (often shortened as Metro Manila; Filipino: Kalakhang Maynila), officially the National Capital Region (NCR; Filipino: Pambansang Punong Rehiyon), is the seat of government and one of three defined metropolitan areas in the Philippines. It is composed of 16 cities: the city of Manila, Quezon City, Caloocan, Las Piñas, Makati, Malabon, Mandaluyong, Marikina, Muntinlupa, Navotas, Parañaque, Pasay, Pasig, San Juan, Taguig, and Valenzuela, as well as the municipality of Pateros. The region encompasses an area of 619.57 square kilometers (239.22 sq mi) and a population of 13,484,462 as of 2020. [4] It is the second most populous and the most densely populated region of the Philippines. It is also the 9th most populous metropolitan area in Asia and the 5th most populous urban area in the world.
The region is the center of culture, economy, education and government of the Philippines. Designated as a global power city, the region exerts a significant impact on commerce, finance, media, art, fashion, research, technology, education, and entertainment, both locally and internationally. It is the home to all embassies in the Philippines, thereby making it an important center for international diplomacy in the country. Its economic power makes the region the country's premier center for finance and commerce. The region accounts for 36% of the gross domestic product (GDP) of the Philippines.
Scenery Features
Hand Built from scratch for MSFS
Hundreds of High Quality Authentic 3D Models
High Definition Textures using 2K-4K Resolution
Every single object is in FULL PBR Materials
Stunning Night Lighting effects based on real life data
Built with native Microsoft Simulator SDK
Free Life Time Updates (For critical updates)
Enhanced Locations & Features
Makati City
Bonifacio Global City
Mall of Asia Area
Port Area
SM City Bicutan
SM City Sucat
Animated Ferris Wheel
Animated Okada Fountains
Animated Bill Boards
Hundreds of Sky scrapers along Makati, Rockwell and BGC
Cargo ships, Cruise Ships & Yatch
And many more..
(Drag the slider <> on the center to compare and press > button for next picture)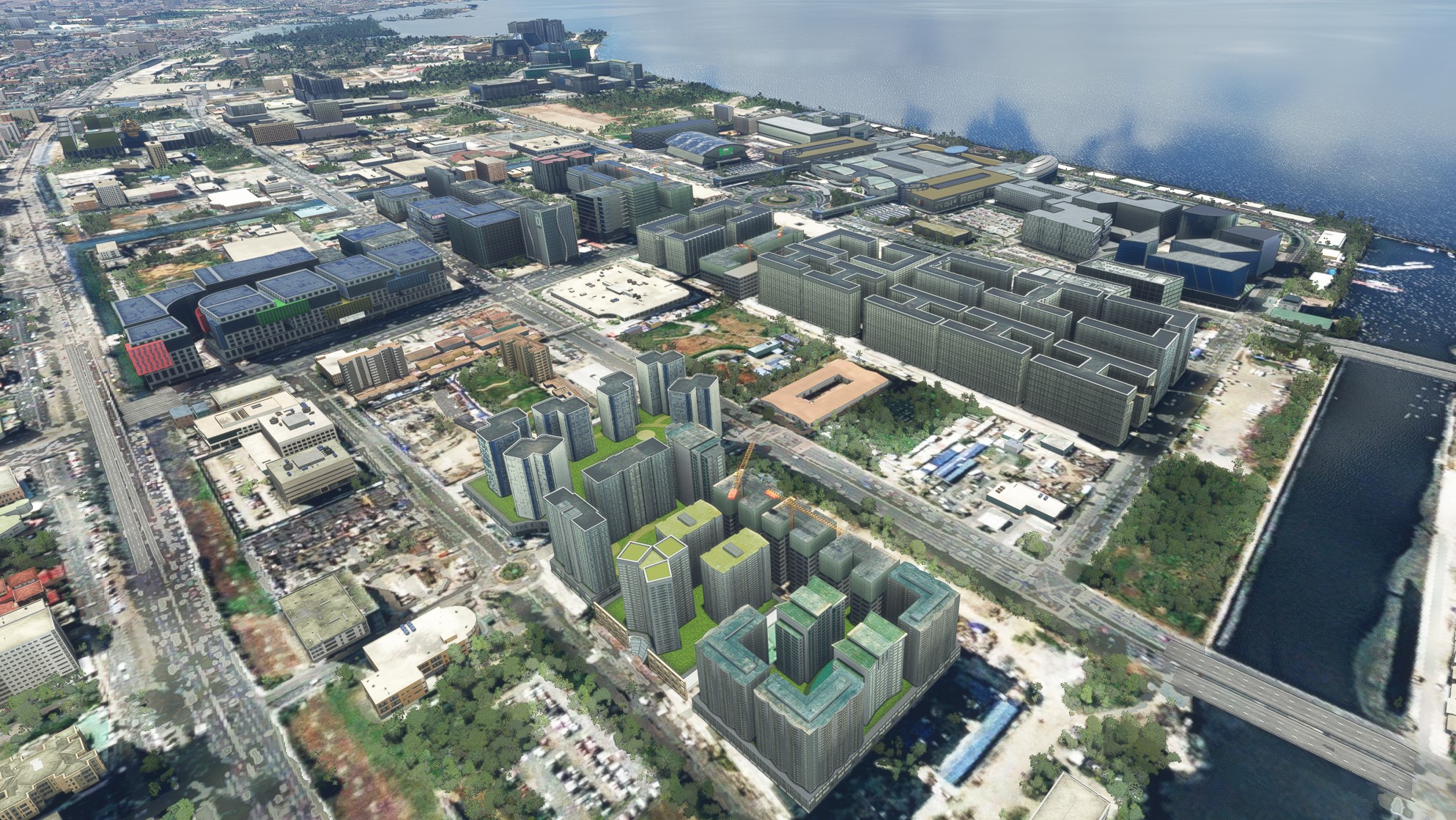 Pasay Area Cloudsurf Asia
(Drag the slider <> on the center to compare and press > button for next picture)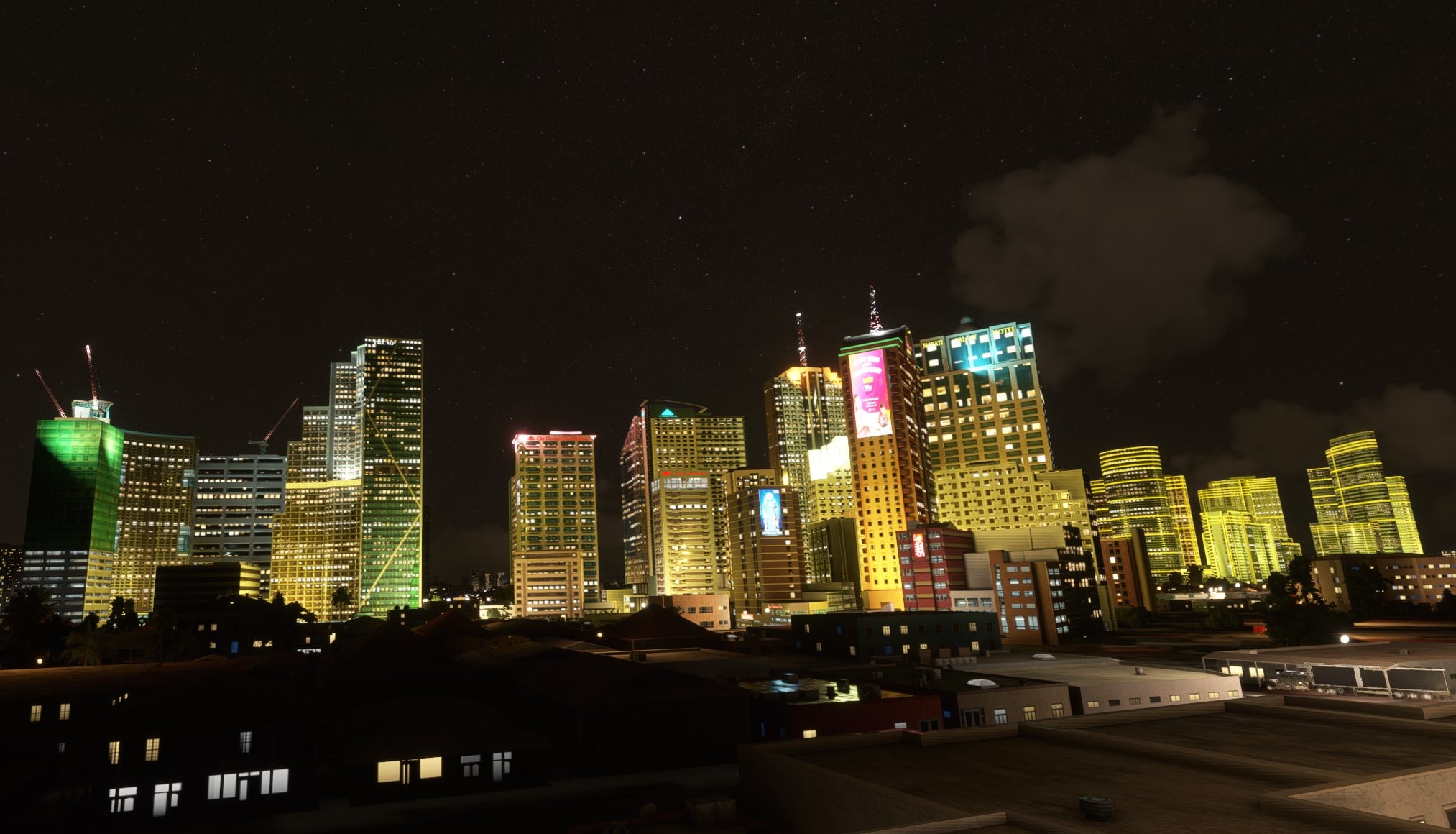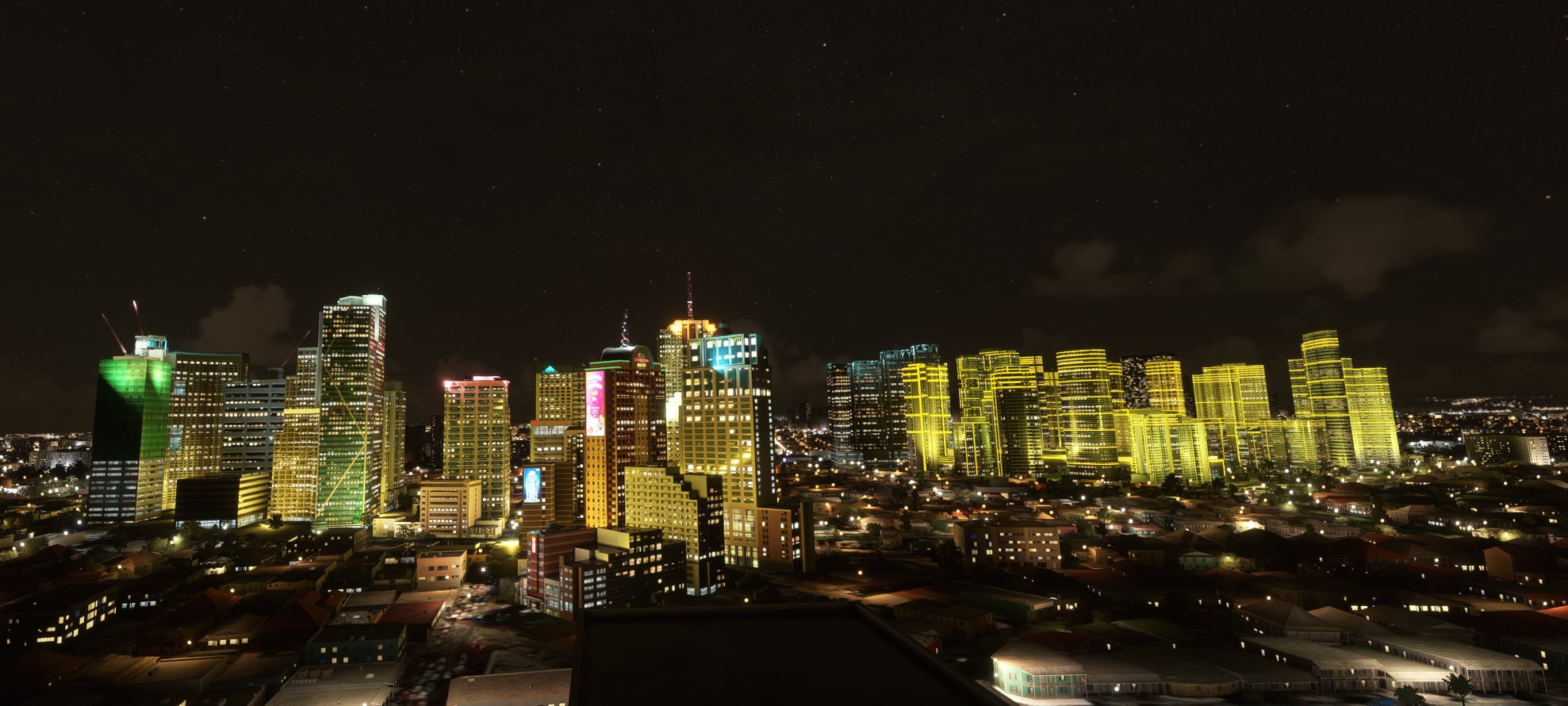 Minimum System Requirements
GTX 1070 with 6-8GB VRAM or Equivalent
16 GB RAM
i5 Processors or Equivalent
IMPORTANT NOTES!
Please check the screenshots below before buying this product.
Please remove any Metro Manila Scenery related you have, this scenery will not be compatible with it.
Best combined with our RPLL Airport
Installation Procedure
Buy the product either via ORBX, Simmarket or Microsoft Marketplace
Download & unzip the file, you should see 1 folder named "cloudsurfasia-city-manila"
Drag and drop this folder to you MSFS Community Folder
And you're DONE!
Questions? Email us at

[email protected]
TROUBLESHOOTING:
Having trouble finding the MSFS addons/community folder?
If you installed your MSFS contents (Package folder) into a custom location, go to that folder and you will find the community folder.
If you bought MSFS from Microsoft Store or XBOX, In windows search, type in %localappdata% then go to Packages\Microsoft.FlightSimulator_RANDOMLETTERS\LocalCache\Packages\ and you will find the community folder.
If you bought your MSFS via steam, In windows search, go to %appdata%, then Microsoft Flight Simulator\Packages\ and you will find the community folder.
SUPPORT:
Video & Screenshots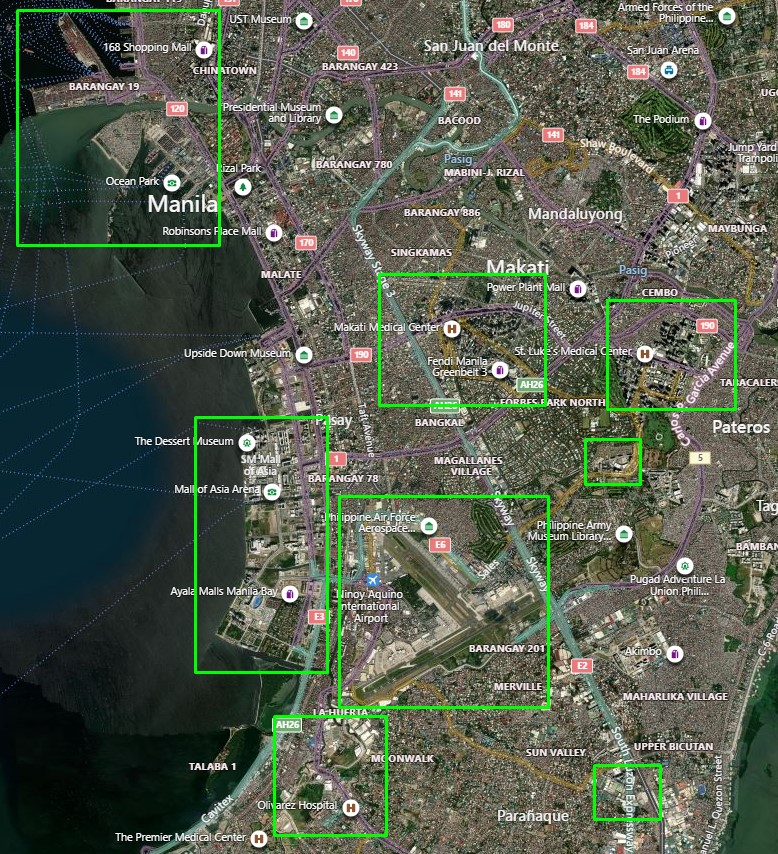 Bug & Compatibility Fixes