Francisco Bangoy International (RPMD) + Davao City Scenery for Xp11/Xp12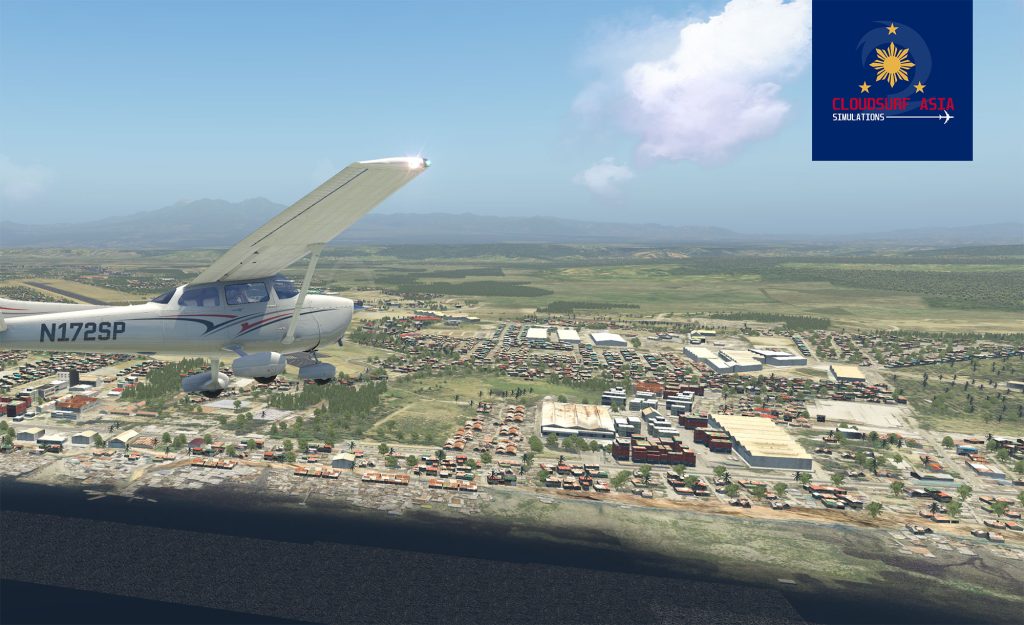 Francisco Bangoy International Airport (Cebuano: Tugpahanang Pangkalibutan sa Francisco Bangoy), also known and still commonly referred to as Davao International Airport (IATA: DVO, ICAO: RPMD), is the main airport serving Davao City and Davao Region in the Philippines. It is the busiest airport on the island of Mindanao and the third busiest in the Philippines after Ninoy Aquino International Airport in Manila and Mactan-Cebu International Airport in Cebu. The airport has a single 3,000-meter precision runway.
---
This is two scenery, airport and city. RPMD (Francisco Bangoy International Airport) located in the heart of Davao City Philippines. Want to try flying on a 3rd world country? Come and FLY DAVAO!
Features:
PBR Textures to selected structures around airport

Hand corrected Photoreal Scenery to blend nicely with x-plane ground textures

Custom HDR lighting on the airport area

Hundred of custom objects, autogen and major landmarks of the city

FPS friendly & optimized

Animated Jetways using (Autogate by Marginal)

Full custom objects to have the Philippine ambiance

World Traffic 3 / LiveTraffic ready (Taxi routes implemented)

X-Life support
It is completely FREE!. I hope you will enjoy it as much as I enjoyed flying on it. If you like my work, feel free to buy me a coffee: https://www.paypal.me/darryldecode Please visit & like my FB page https://www.facebook.com/cloudsurfasia There will be more asia sceneries to come, so stay tuned! Disclaimer: The scenery is provided as is! If you have any issues, please message me directly here or in our FB page. I cannot promise to give support since I will busy again working on next airport scenery & my time is limited. Enjoy & Happy flying captains!
CHANGE LOG:
Version 1.0 (Initial Release)

Version 1.1 (Patch Update) If you have v1.0 and you don't want to download FULL scenery again, See Here To Update
RECOMMENDED X-PLANE 11 GRAPHICS SETTINGS:
DO YOU LIKE MY WORK? I WILL APPRECIATE A SMALL DONATION 🙂 CLICK HERE FOR DONATION
DO YOU USE X-LIFE? Download the file here RPMD.xlf.zip then extract and place it in "X-Plane 11\Resources\plugins\X-Life\Airports" folder.
VISIT AND LIKE OUR FACEBOOK PAGE FOR MORE SCENERIES