Release Notes for Version 0.2b
Small fps improvement
Fixed signs being misplaced showing on tarmac
Overhaul tower to match the exact tower especially on evening lighting
Fixed texture normals is some ground textures
Fixed runway lights overlapping on runways
We have updated the Changi Tower to match real life in Night lighting.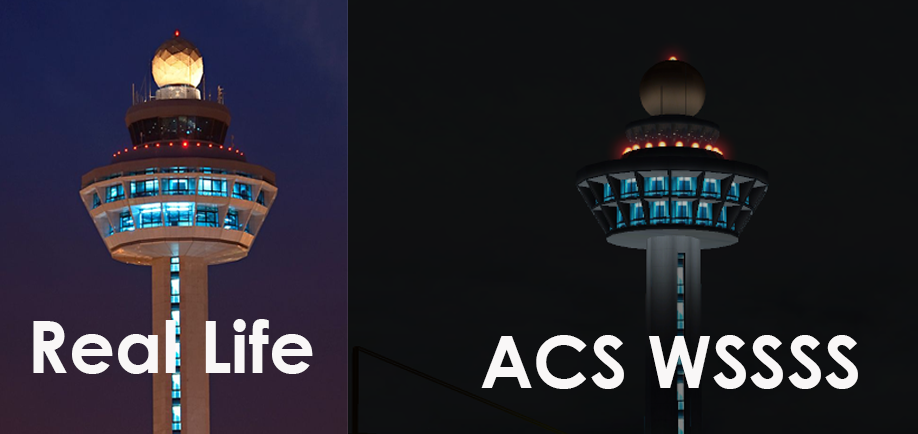 Please check you emails for new version and re-download.
Do you use WT3 Ai Traffic? Please check also our post here how to fix it –> WT3 FIX
Thank you so much to everyone and Happy Flying!